Welcome to Mexico's Pavilion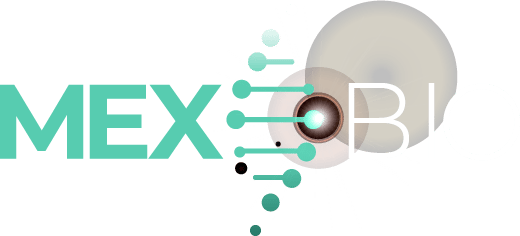 Mexico is an upcoming global player in the biotech industry. With over 3,500 biotech companies across the country, coupled with strong academic institutions and groundbreaking research centers.
If you are looking for a strategic partner in life sciences trade
and production, Mexico is your best option.
Get to Know
THE PAVILION MEMBERS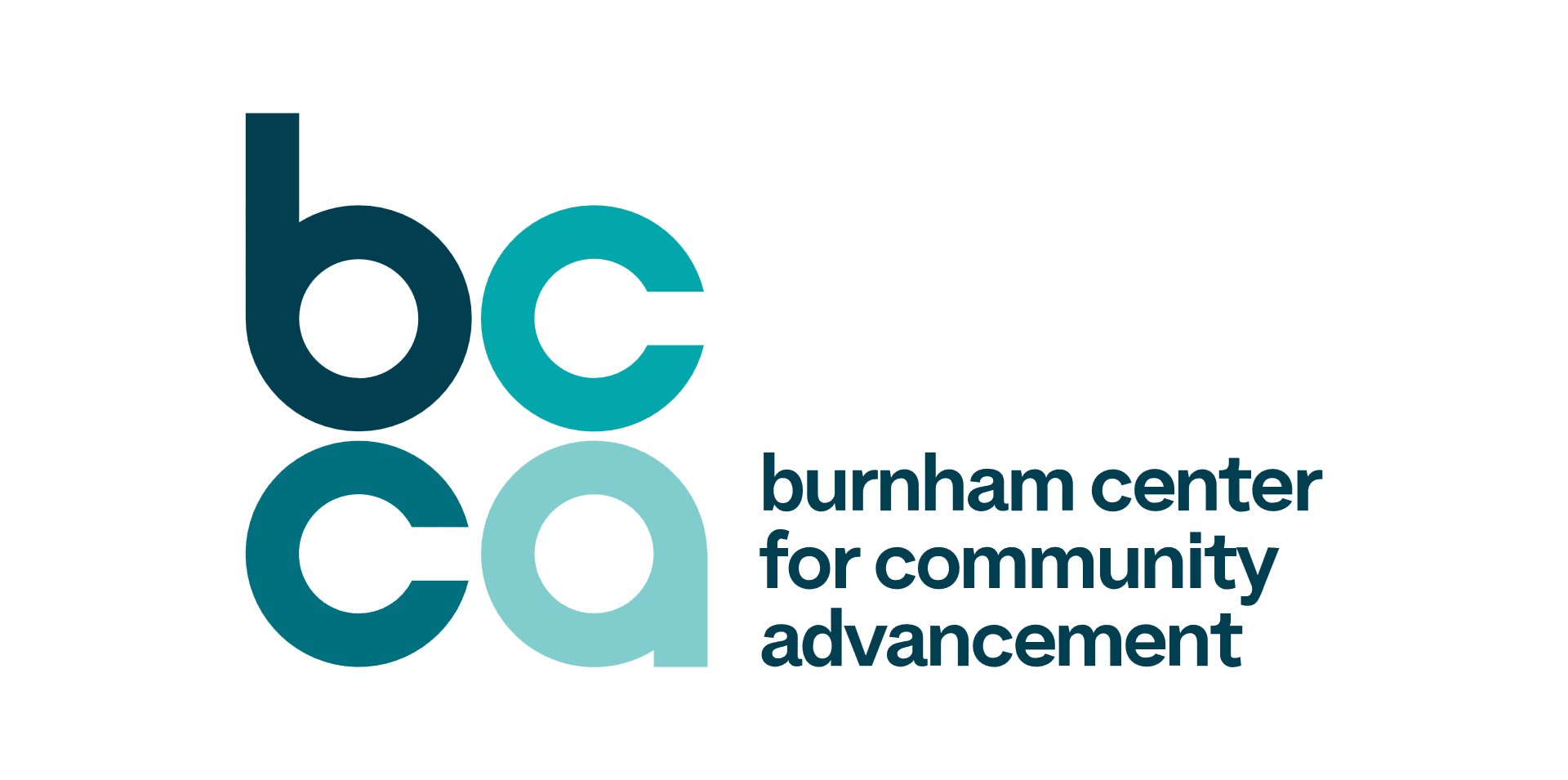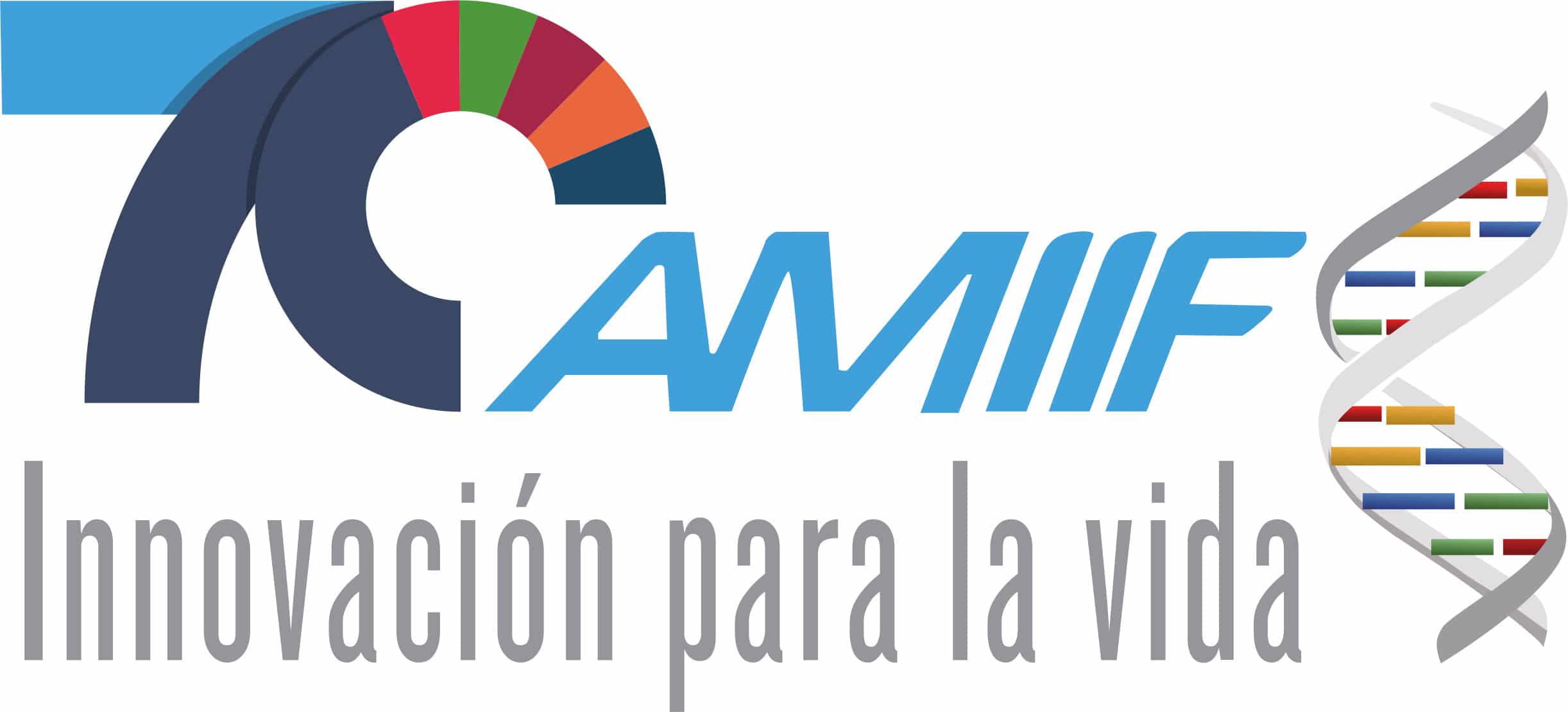 Asociación Mexicana de Industrias de Investigación Farmacéutica, A.C.
(AMIIF)
The association represents 34 of Mexico's major pharmaceutical and global biotech companies. Our medium and long-term vision is to contribute to positioning health as a strategic axis of social development and economic growth for the country.
Name: Fernando Fon
Email: ffon@amiif.org.mx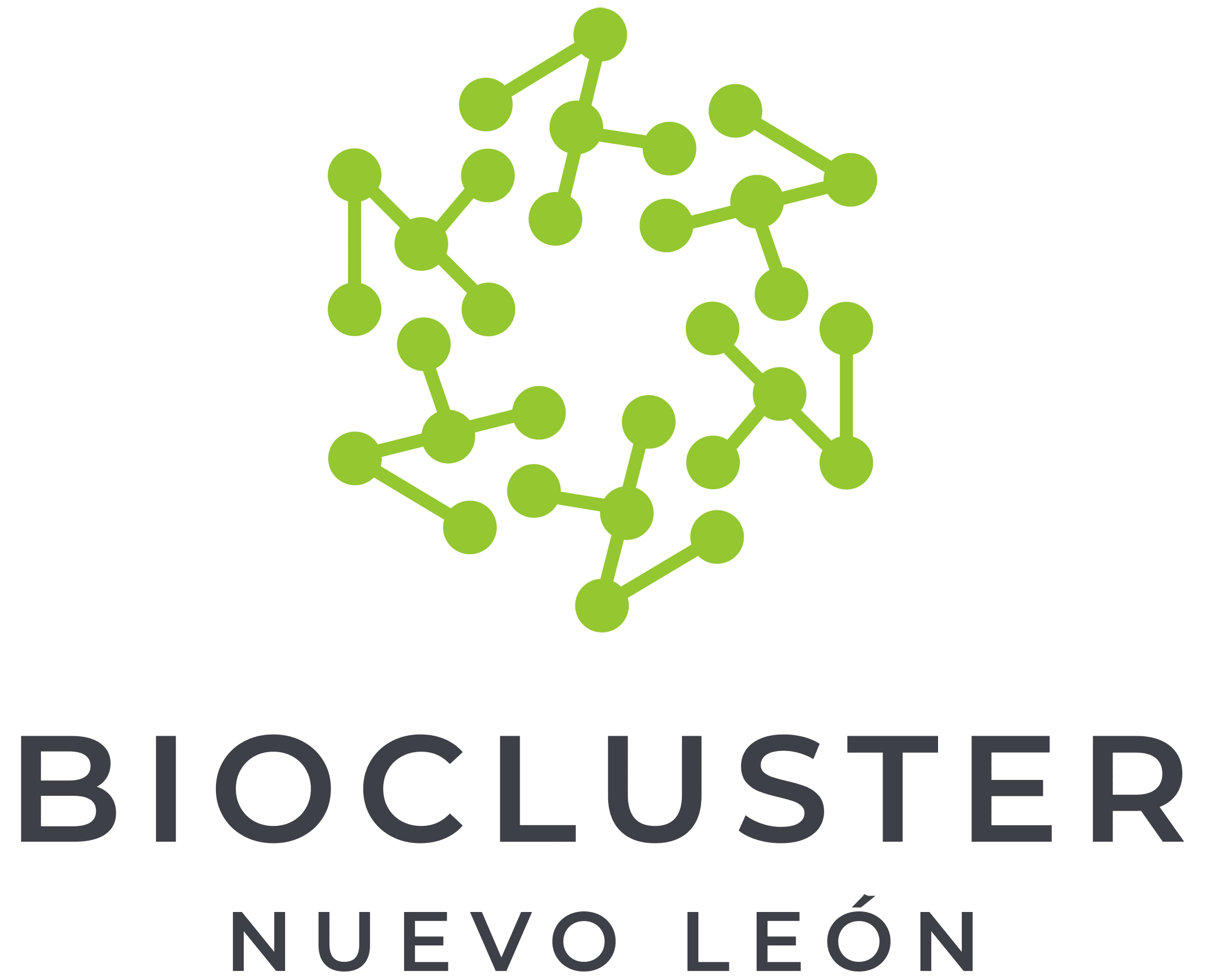 Biocluster NL is the Biotechnology Cluster in Nuevo León, México. Our purpose is to connect Government, Academic, and Private Sector to increase collaboration focused on the development of the Biotechnology Ecosystem in Northeast Mexico. Our members would like to explore international partnerships and business opportunities across different sectors and activities – from life sciences to food industry; and from R&D to commercialization. Biocluster Nuevo Leon can connect you to the growing biotech market opportunities in Mexico and LATAM
Name: Enrique De Zamacona Meza
Email: ezamacona@bioclusternl.org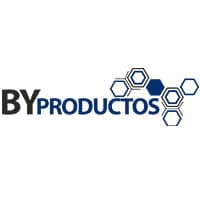 We are experts in the collection and processing of Fetal Bovine Serum for use in the
biotechnology industry and life sciences.
Guadalajara, Jalisco, México.
Name: Ing. Alberto García Chávez
Email: agarcia@byproductos.com.mx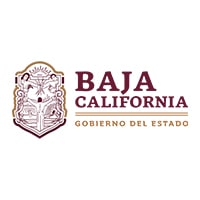 Gobierno de Baja California
Economy and Innovation Ministry. Baja it's well known as a hub for life science industry, this ministry it's focusing in supporting biotechnology, diagnostic, pharmaceutical and biopharmaceutical companies to manufacture and develop products with high quality standards. Baja it's the north door for life science industry in Mexico.
www.bajacalifornia.gob.mx
www.bajacalifornia.gob.mx/sei
Mexicali, Baja California, México
Name: Adrian Ricardo Hernandez
Email: arhernandez@baja.gob.mx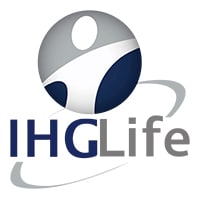 Mexican company with 25 years of experience in comprehensive development of projects, solutions and services with focus on efficency and innovation in the health and biotechnological sectors.
Mexico City, Monterrey, N.L.
Name: Dr. Jaime Zozaya Paz
Email: jzozaya@ihglifesalud.com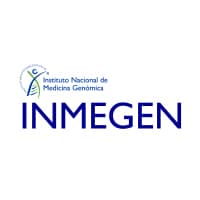 The National Institute of Genomic Medicine (Inmegen) is the eleventh National Institute of Health, founded in 2004, as a result of the work carried out since 2001 by the Consortium for the Promotion of the Institute of Genomic Medicine, formed by the National Autonomous University of Mexico, the National Council of Science and Technology of the Ministry of Health, and the Mexican Foundation for Health.
www.inmegen.gob.mx/el-instituto
Name: David Vallejo
Email: dvallejo@inmegen.gob.mx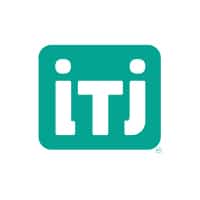 ITJ is a trusted partner in building the finest software engineering teams in the Americas.
ITJ serves fast-growing and high-value market sectors, particularly the Internet of Medical Things, working with innovative medical device companies looking to improve people's lives. With a unique BOT (build, operate, and transfer) model that sources only the best digital talent available, ITJ enables companies in the US to create technology centers of excellence in Mexico. 
Main location: Rancho Santa Fe, California,
Other locations: Tijuana, Mexico
Name: Anabel Colunga
Email: anabel.colunga@itjuana.com
Laboratorios Liomont is a Mexican Pharmaceutical company that was established in 1938 and has grown to be one of the top pharmaceutical companies in Mexico. Our products are commercialized in most of Latin America, US and Europe. We develop and commercialize small molecule drugs as well as biopharmaceuticals and vaccines. In 2020 we entered into an agreement with AstraZeneca to produce their Covid Vaccine for Latin America. As of today, we have manufactured almost 100 million doses of this vaccine.
We are looking to out license our biosimilar products and are also looking for partners with assets that can strengthen ourportfolio. Also, we would like to establish partnerships with biotech or vaccine companies that might be interested in manufacturing their products in our state-of-the-art facility where we have capacity for both cell-culture and aseptic filling of vials. 
Name: Sergio Valentinotti
Email: svalentinotti@liomont.com.mx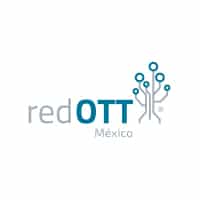 Mexican technology transfer offices network. We work with TTOs in order to facilitate their development and professionalization, being the representative of the guild before the technological authorities in the country, promoting and contributing to the development of public policies in innovation.
Name: Raúl Vázquez Cassani
Email: rvazquez@redott.mx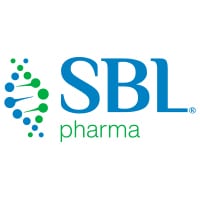 Pharmaceutical company dedicated to the development, manufacture and distribution of pharmaceutical and biopharmaceutical products for human use.
Name: Alejandro Bravo
Email: muraltektj@gmail.com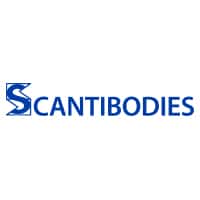 Scantibodies Laboratory, Inc. is an international organization with over 1,500 employees, manufacturing over 1,500 products that range from monoclonal and polyclonal antibodies, heterophilic blocking reagents, custom controls and calibrators, plasma and serum. Some of the most important clinical labs in the world have a Scantibodies component in their laboratory facilities. In addition, Scantibodies offers services such as contract manufacturing and contract lyophilization, with formulation, cycle optimization, labeling, packaging, warehousing, fulfillment, and transportation for distribution and logistics.
Santee, CA, US
Ramona, CA, US
Otay, CA, US
Tecate, BC, MX
Beijing, China
Name: Gerardo Magana
Email: gerardo.magana@scantibodies.com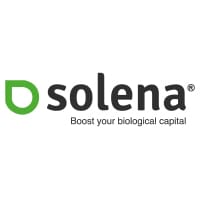 We partner with farmers to unlock their soil productivity using a customized and end-to-end solution to control their soil microbiome
Name: Irving Rivera
Email: irivera@solena.ag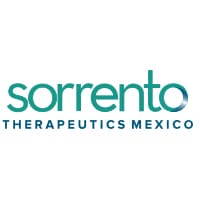 Sorrento Therapeutics Mexico
Sorrento Therapeutics Inc. is a pharmaceutical company specializing in the development and research of innovative treatments to improve the lives of patients with conditions such as cancer, chronic conditions associated with other diseases and, as of 2020, specializing in the development of treatments linked to COVID 19.
In 2021, the company announces its arrival in Mexico with the creation of its subsidiary Sorrento Therapeutics Mexico, with headquarters in Mexico City, and with the fundamental objective of developing clinical and scientific protocols in the country, which will allow the Mexican Society to have access to the most innovative medical treatments and therapeutics in the world.
Campos Elíseos Number. 400, piso 14,
Col. Lomas de Chapultepec, C.P. 11000,
Mexico City.
Name: Hector Sulaimán de la Rosa
Email:hector.sulaiman@sorrentomexico.com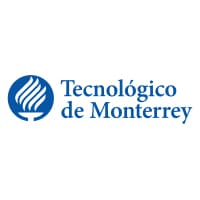 Tecnológico de Monterrey, founded in 1943, is a private, non-profit institution committed to the quality of higher education in Mexico. We have 29 campuses in Mexico and 18 offices around the world. Tec de Monterrey purpose is to offer education that transforms lives. Our students' education is a vital component of our ability to excel. Students are encouraged to transform their economic, political, environmental, and social realities on a social, professional, and personal level.   
Name: Arturo Santos García
Email: arturo.santos@tec.mx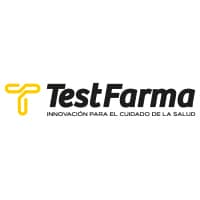 Clinical Analysis Laboratory with accreditation in Molecular Biology (MDT Clinical Laboratory), Distribution of Health Supplies, Occupational Medicine Services.
Name: Pedro Herrera
Email: pedro.herrera@testfarma.com.mx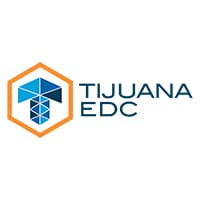 Tijuana EDC is a non-profit organization with more than 30 years of experience providing support to foreign companies to understand business opportunities in the main industries of Tijuana, Mexico. 
Name: Lorelei Gudiño
Email: lorelei@tijuanaedc.org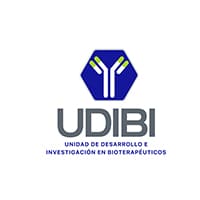 Unidad de Desarrollo e Investigación en Bioterapéuticos del Instituto Politécnico Nacional (UDIBI-IPN)
UDIBI was founded in 2014 within the laboratories of The National Polytechnic Institute in Mexico City. UDIBI is integrated by 10 qualified scientists and support personnel working to provide services to the pharmaceutical industry including drug discovery, preclinical studies, protein manufacturing and consulting in regulatory affairs. UDIBI is a third-party laboratory of the Mexican Ministry of Health (COFEPRIS). In collaboration with GlobalBio, Inc., UDIBI established a state of the art discovery and protein engineering platform to discover, optimize, and produce antibodies, peptides and proteins for diagnostic and therapeutic applications. UDIBI's portfolio of products and projects includes an immunomodulator patented in 39 countries with annual sales of $20 Mn USD a year, a diagnostic kit for measuring anti-SARS-CoV2 antibodies, five therapeutics antibodies in diverse phases of development, and sales of over 20 proteins and antibodies for research and diagnostic.
Name: Sonia Mayra Pérez Tapia
Email: mayra.perez@udibi.com.mx