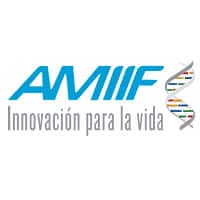 Asociación Mexicana de Industrias de Investigación Farmacéutica, A.C.
(AMIIF)
The Mexican Association of Pharmaceutical Research Industries, A.C. (AMIIF), represents more than 60 Mexican companies -with national and international capital with a local and global presence- leaders in developing pharmaceutical research and biotechnology, medical devices, and clinical research.
Our companies are committed to developing new medicines and therapeutic options that allow curing or changing the path of disease and improve quality of life.
Name
: Fernando Fon
Email: ffon@amiif.org.mx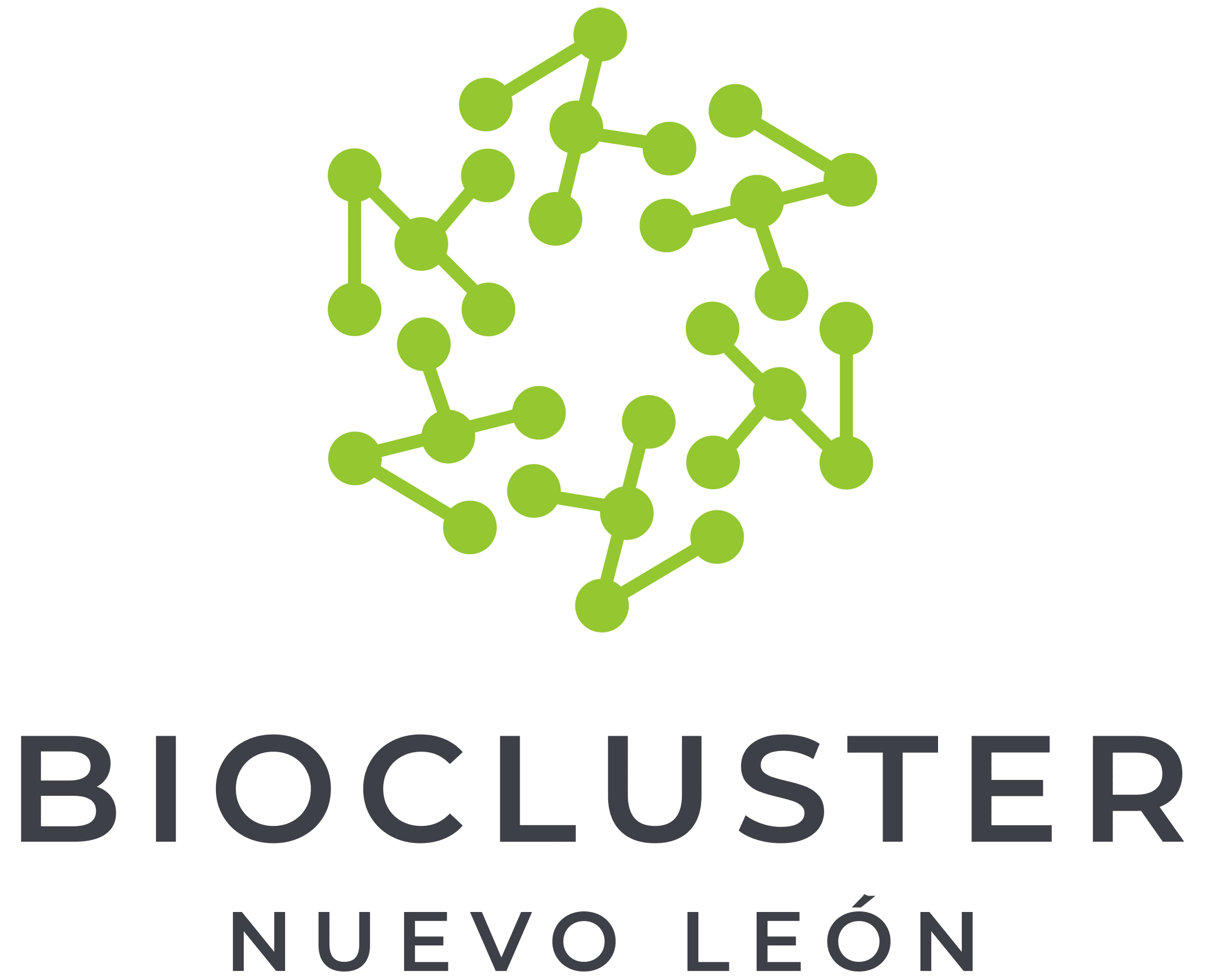 Biocluster NL is the Biotechnology Cluster in Nuevo León, México. Our purpose is to connect Government, Academic, and Private Sector to increase collaboration focused on the development of the Biotechnology Ecosystem in Northeast Mexico. Our members would like to explore international partnerships and business opportunities across different sectors and activities – from life sciences to food industry; and from R&D to commercialization. Biocluster Nuevo Leon can connect you to the growing biotech market opportunities in Mexico and LATAM
Name
: Enrique De Zamacona Meza
Email: ezamacona@bioclusternl.org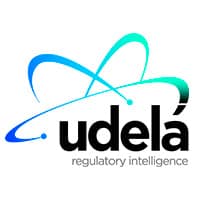 Udelá is a leading comprehensive strategic and regulatory services consulting firm in Mexico and Latin America. We have a group of professionals with more than 15 years of experience in the field of regulatory affairs of: medicines, medical devices, food, food supplements and cosmetics.
Ciudad de México, México.
Name: María de la Luz Lara Méndez
Email: mllara@udelaglobal.com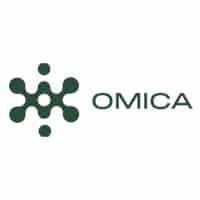 Omica is Mexico's first AI-ready biobank. We support the global research community with access to high-quality biomedical datasets and artificial intelligence tools to power scientific discoveries.
Name: Victor Ángel
Email: victor@omica.bio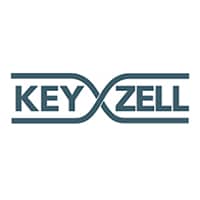 KeyZell is a biopharmaceutical company created in 2020 with subsidiaries in the Mexico,
Australia, Thailand and United Kingdom, with the aim of commercializing a first-line
molecule for cancer treatment.
 We Offer LZ-167 is a repositioned drug under human clinical investigation with an
innovative mechanism of action (first-in-class) and therapeutic potential and safety
evidenced in preclinical studies. Its therapeutic potential has been verified through cell
apoptosis against various types of cancer (lung, breast, colon, leukemia).
Why Us? 
LZ-167 has demonstrated in preclinical studies an efficacy of more than 80% in several
tumor lines. LZ-167 has achieved in a compassionate use study a reduction by more then
30% in all tumors in a patient with metastatic osteosarcoma in stage IV in les then 3
months.
Calle Lago Alberto # 300, Interior Torre 2, Colonia Anahuac 1 Seccion, Miguel hidalgo, Ciudad de Mexico, CP 11320
Name: Dr. Jaime Zozaya
Email: jzozaya@keyzell.com
We are focused on providing a full range of tailored, efficient, high quality and cost-effective clinical development, regulatory and post-approval services to the Pharmaceutical, Biotech, Medical Device and Nutriceutical industries.
In EPIC  support to develop and bring new molecules and developments to the regulatory process including; trial design, management, site selections, CRFs, ICF and other material developments  to life through collaborative work with your team and our clinical and regulatory experts to ensure cost-effective results.
Ciruelo No. 19 Col. Ciudad Jardín, Del. Coyoacán, C.P. 04370. CDMX
Name: Annette Ortiz Austin
Email: annette@epic-cro.com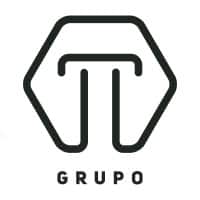 GrupoT
GrupoT is the preponderant biotechnology cluster in the area of molecular diagnostics in Mexico and Latin America, we are the most important actor in the innovation and manufacture of artificial DNA and genetic diagnostics in Mexico and Latin America, exporting quality and certified products to various parts of the world.
 Mexico
South America
Vietnam
Cambodia
Laos
Name: Octavio García
Email: octavio@itrasig.org
Laboratorios Liomont is a Mexican Pharmaceutical company that was established in 1938 and has grown to be one of the top pharmaceutical companies in Mexico. Our products are commercialized in most of Latin America, US and Europe. We develop and commercialize small molecule drugs as well as biopharmaceuticals and vaccines. In 2020 we entered into an agreement with AstraZeneca to produce their Covid Vaccine for Latin America. As of today, we have manufactured almost 100 million doses of this vaccine.
We are looking to out license our biosimilar products and are also looking for partners with assets that can strengthen ourportfolio. Also, we would like to establish partnerships with biotech or vaccine companies that might be interested in manufacturing their products in our state-of-the-art facility where we have capacity for both cell-culture and aseptic filling of vials.
Name
: Sergio Valentinotti
Email: svalentinotti@liomont.com.mx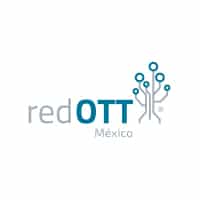 Mexican technology transfer offices network. We work with TTOs in order to facilitate their development and professionalization, being the representative of the guild before the technological authorities in the country, promoting and contributing to the development of public policies in innovation.
Name
: Guillermo Roura
Email: groura@unam.mx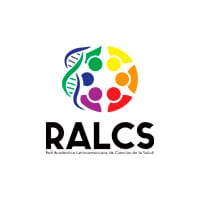 Red Académica Latinoamericana de Ciencias de la Salud 
Name: Gustavo Santillana
Email: gsantillana@santillana-abogados.net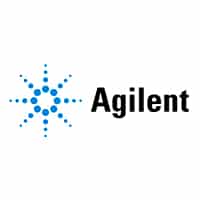 Agilent supports scientists in 110 countries in cutting-edge life science research; patient diagnostics; and testing required to ensure the safety of water, food and pharmaceuticals. Our advanced instruments, software, consumables, and services enable our customers to produce the most accurate and reliable results as well as optimal scientific, economic, and operational outcomes.
We play a role in advancing important research and testing, with our scientists creating some of the world's most leading-edge technology and our field engineers working side by side with customers to help them maximize productivity. We bring these solutions to a variety of markets, from pharma and diagnostics to applied materials and chemicals.
Together with our customers, we're bringing great science to life.
Av. Insurgentes Sur 1608 Office 801. Col. Crédito Constructor | C.P: 03940 | CDMX, Mexico City.
Name: Fabiola López Álvarez
Email: fabiola.lopez@agilent.com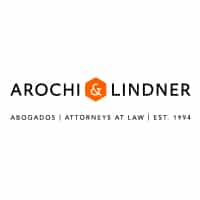 Arochi & Lindner is a premier law firm with offices in Mexico and Spain and more than 25 years of experience of providing world-class advice and representation in Intellectual Property, Life Sciences, Advertising and Marketing, Civil and Commercial Dispute Resolution, Corporate, Regulatory and Data Privacy law matters.
We resolve the challenges faced by our clients by delivering clear and practical advice, identifying and mitigating risks, and anticipating and solving problems, while making the most of the business opportunity.
Our firm distinguishes itself with client-oriented services and an unwavering commitment to delivering results, efficiently and responsively, using our knowledge, experience and creativity. We tackle every matter with insight, savvy and an exceptional understanding of business needs.
Whether you are enforcing, protecting or commercializing your intellectual property rights; marketing products or services; creating, organizing or dissolving a corporation; expanding into new markets; dealing with disputes or complex regulations, at Arochi & Lindner, we can help.
www.arochilindner.com/es/inicio/
Heidi Lindner
Partner
hlindner@arochilindner.com
Mauricio Caballero
Associate
mcaballero@arochilindner.com
Eunice Lewis
Associate
elewis@arochilindner.com
Humberto Vega
Associate
hvega@arochilindner.com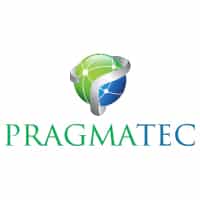 Our purpose is to promote technological development and innovation as well as connect with the best partners between México and the world in the Life Science sector. We have carried out these activities for organizations from different countries such as United Kingdom, Canada, Chile, Spain, Netherlands, and South Korea. 
We can offer you strategic relationships in these specific goals:  
– HealthTech Landscape Reports in the region.  
– Scoutting of new technologies for your Open innovation strategies (researchers or startups).  
– Matchmaking with potential partners such as universities, research centers, clinical trials offices, manufacturing companies, or specialized chambers of commerce.  
– Connections with regulatory experts to introduce new products in this market.  
– Exploratory interviews with potential customers (B2B/B2C).  
– Firsts connections with federal and local governments for nearshoring strategies in Mexico. 
CIATEJ CIATEJ
CIATEJ CIATEJ is a Mexican public research center with 46 years of experience in R&D&I activities in Environment, Health and Food.
Contact: Evaristo Urzua eurzua@ciatej.mx
Website: https://ciatej.mx/
UDG
UDG The University of Guadalajara has an area of liaison which is responsible for promoting research and development generated within the institution.
Website: https://www.udg.mx/
Contact: Ramon Willman ramon.willman@udg.mx; ramon.willman@udg.mx
www.pragmatec.com.mx/index.php
Name: Victor Sanchez Trejo
Email:vsanchez@pragmatec.com.mx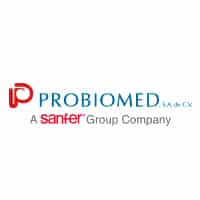 PROBIOMED, a Sanfer Group company.
Founded in 1970 and manufacturing biopharmaceuticals since 1990, we operate a state-of-the-art biomanufacturing facility with microbial and cell culture capabilities.
We are looking for opportunities to leverage our flexible scale manufacturing capabilities to aid in clinical research to expand to other markets or to leverage Sanfer Group's expertise in the Latin-American Markets.
CDMX offices, biotech plant in Tenancingo, State of Mexico
Name: Néstor O. Pérez R.
Email: nestor.perez@probiomed.com.mx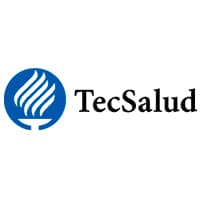 School of Medicine and Health Sciences, TecSalud, Tecnológico de Monterrey.
The School of Medicine and Health Sciences at Tecnologico de Monterrey, offers a unique educational clinical experience and incorporates as professors the best researchers and medical specialists in the most relevant areas of health. This allows our school to attract and graduate each year the best medical and health sciences students in the country.
The school is present in 5 Campus: Chihuahua, Ciudad de México, Guadalajara, Monterrey and Querétaro. We offer 5 undergraduate programs, 17 Medical Specialties, 37 High Medical Specialty Courses, 1 Master in Biomedical Sciences and 2 PhD courses (Clinical Sciences and Biomedical Sciences).
Name:
José C. Crispín, MD, PhD
Dean of Research
School of Medicine and Health Sciences
Tecnologico de Monterrey
Email: jccrispin@tec.mx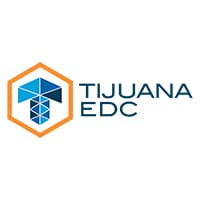 Tijuana EDC is a non-profit organization with more than 30 years of experience providing support to foreign companies to understand business opportunities in the main industries of Tijuana, Mexico.
Name
: Lorelei Gudiño
Email: lorelei@tijuanaedc.org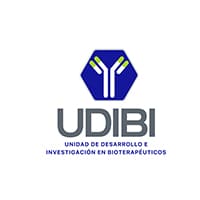 Unidad de Desarrollo e Investigación en Bioterapéuticos del Instituto Politécnico Nacional (UDIBI-IPN)
UDIBI was founded in 2014 within the laboratories of The National Polytechnic Institute in Mexico City. UDIBI is integrated by 10 qualified scientists and support personnel working to provide services to the pharmaceutical industry including drug discovery, preclinical studies, protein manufacturing and consulting in regulatory affairs. UDIBI is a third-party laboratory of the Mexican Ministry of Health (COFEPRIS). In collaboration with GlobalBio, Inc., UDIBI established a state of the art discovery and protein engineering platform to discover, optimize, and produce antibodies, peptides and proteins for diagnostic and therapeutic applications. UDIBI's portfolio of products and projects includes an immunomodulator patented in 39 countries with annual sales of $20 Mn USD a year, a diagnostic kit for measuring anti-SARS-CoV2 antibodies, five therapeutics antibodies in diverse phases of development, and sales of over 20 proteins and antibodies for research and diagnostic.
Name
: Sonia Mayra Pérez Tapia
Email: mayra.perez@udibi.com.mx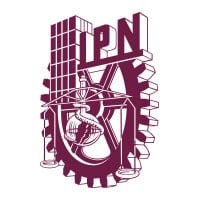 National Polytechnic Institute
An educational institution of the Mexican State that integrally trains technicians, professionals and researchers through relevant programs in diverse areas of knowledge, conducts scientific and technological research, promotes innovation and fosters outreach and extension with the productive and social sectors, in order to contribute to the technological, economic, political, social and cultural development of the country.